Stojkovic wine cellar
Long family tradition, vineyards brought up with love through generations, a perfect combination of micro-climate conditions and an extraordinary persistence to nurture love for this hard and rewarding family business – those are some of the characteristics of Stojkovic family's wine cellar since 1912.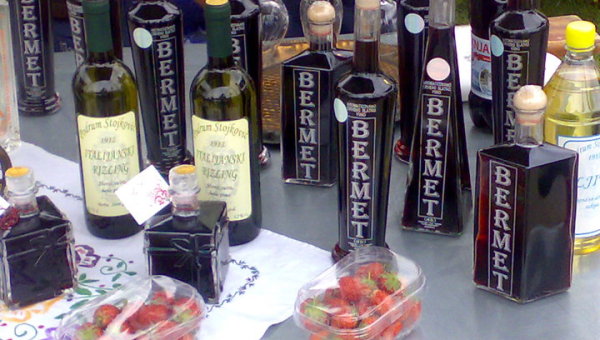 Vineyards of Stojkovic family spread over the northern slopes of Fruska Gora, where the nature itself had set perfect preconditions for those who have enough love and endurance to produce top-quality wines. The most frequent sorts are Italian Riesling and Chardonnay as well as Cabernet Sauvignon, Vranac and Rose. The most exquisite product is the precious Bermet wine, made by the recipe treasured by each family of winemakers in this area. This family annually produces 1000 liters of Bermet. Stojkovic family has a cozy space where they can receive up to 50 guests for wine degustation. There are also two traditionally furnished double rooms.
Stojkovic wine cellar is located in Banostor, on 27th kilometer of the regional road R-107 Novi Sad – Ilok. If you come by the Beograd-Zagreb Highway, the exit for Sremska Mitrovica is only 30 km away.
| | | | |
| --- | --- | --- | --- |
| | Nikole Pašića 13, Banostor | | |
| | | | +381641433589 +38121879104 +381648017902 +38163471591 |