Manifestation "Djindjuveraj"
Uniqueness is a timeless trend, so you should come and be a part of this unique experience.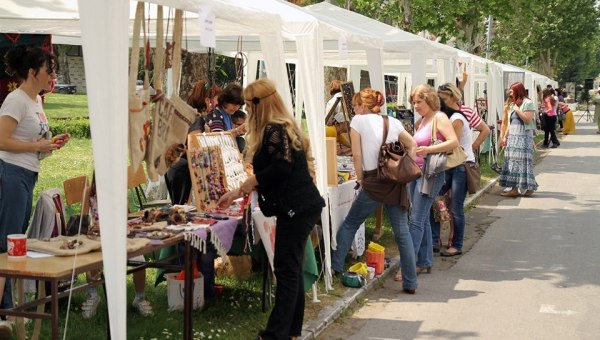 "Djindjuveraj", the fair of hand-made jewellery, is a triannual event that takes place in one of Backa Palanka cafés or in the town centre, in Kralja Petra street in the pedestrian zone.
Visitors are being offered a wide selection of jewellery hand-made of various materials (wire, wool, crystals, wood, bone, polymer clay, leather etc.) by creative people from all over the country. Beside jewellery, the exhibitors also offer other hand-made products such as bags or hair accessory.
"Djindjuveraj" have not only became famous for its great selection of jewellery, but also for musical and other programmes that are always a part of the fair along with welcoming atmosphere.
Organizer: Youth center of Backa Palanka
Time of event: One of the first weekend of May, and one of the first weekend of September, dates vary, but in terms of the mentioned period. The fair is also held in one of the last days of December, so-called New Year event.
| | | | |
| --- | --- | --- | --- |
| | Blok Partizan 4/14, 21 400 Bačka Palanka | | |
| | tanjadanco@gmail.com | | +381604253764 |